Summer is my favorite season! Longer days, warm weather, open-toed shoes, happy hours that last into the night…I could go on and on! At the start of Spring I get the itch to start searching for Summer staples to invest in. Those things that I hope will carry me through the season, and to years beyond. This season many of my favorites have been accessories, rather than just clothing. All of these are perfect for every day wear, and ideal for traveling! I turn to many of these daily to keep me feeling fresh in the Summer heat, and to keep me stay styled from day to night.
Enjoy! XO
Tory Burch– Miller Sandals in Makeup
I've had my eye on these sandals since last year, but didn't want to splurge on them when I had other cute summer sandals I already owned. Every days they would pop up in a picture, or I would see them in person and immediately fall in love with them again. A few months ago, they were a part of a ShopBop sale for 25% off so I decided to go for it! I've been wearing them none stop and can honestly say the investment is worth every penny. Not only are they cute, they match everything and above all they are comfortable! They fit like a glove right from the get go and I can wear them hours at a time without any issue. They hold up to wear and tear and compliment almost any outfit. I know these stretch the budget for some on sandals, but these will last multiple season, even years. I'll for sure be keeping these as a closet staple for years to come! WORTH.THE.INVESTMENT.
Brixton 'Joanna' Straw Hat from Nordstrom
I purchased this hat last year and returned it. I wasn't in love with the fit and didn't really 'need' it at the time. Purchased it again this Spring, and again returned it…I was so in love with it online and even loved it on other people but for some reason wasn't sold. Well, third time is a charm! I purchased it AGAIN and this time kept it and have worn it to the pool nonstop, at the beach and even running errands. Maybe it was the cut of the previous versions that I didn't like, but I found the right one this and I'm SO glad I did! (Under $50!)
Tory Burch Bel Azur Eau de Parfum
I sampled this scent at Ulta and immediately fell in love. I was in the market for a new fragrance but I'm always hesitant to invest in them after just one try. I spritzed this on my wrist and casually went about browsing the rest of the store for items I didn't need (anyone else have that issue in beauty stores?! They are a black hole!) I kept smelling it as a perused the isles and grabbed it as my last item on the way to check out. It's so light and fresh, and give a really romantic scent without being too aggressive. The perfect scent to take on a tropical vacation, or to dab on before an afternoon at a pool BBQ. I began wearing it as my daily perfume because I love the ease with which it carries through the day.
Stella & Dot Everything Pouch
I absolutely love this clutch for Summer. It has lived in my pool bag since purchasing it! I love that it's clear so you can see what's inside (no one likes digging through a big bag and not being able to find their things!) I keep my phone, credit cards and lip conditioner in here when I'm poolside or at the beach. The zipper helps keep your things feel of sand, sunscreen or water damage. The gold detail give a cute touch and it can even been used as a clutch for cool Summer evenings out.
Le Specs Sunglasses
It wouldn't be summer without a great pair of sunnies! I tried my first pair of Le Specs sunglasses a few months ago and have been really happy with them! With most pairs under $100 they are super affordable and very on trend. Styles ranging from aviator to cat eye and available various places such as Amazon & ShopBop. Really great quality and I've found their fit to be fantastic.
The only face makeup you'll need for the Summer! My makeup routine has gotten so simple and quick thanks to this mini palette. I have loved the NARS blush in the shade Orgasm for a few seasons and love that it is now paired with a bronzer in one palette to make touching up skin with that sun kissed glow SO simple!
Old Navy Rockstar Skinny Jean
If you've stopped by my blog before, or follow me on Instagram (@carriedwithstyle) you know my love affair with these babies. AMAZING fit, perfect length and unbeatable price. They have held up beautifully to my constant wear and I can toss them in the wash/dryer and they come out good as new. Highly, HIGHLY recommend them. You'll never spend more than $50 on white jeans again!
Batiste Dry Shampoo
I grabbed a travel size of this dry shampoo on my way out of town on a beach weekend with my girls. I had heard wonderful things about it and have learned that dry shampoo is one thing I should never leave home without so I gave it a go! Not only do the bottles have adorable patterns that accent your cosmetic bag, pool bag and purse…the product works! I love the way it removed beachy oil and grease from my hair. It goes one without white residue and rubs in to absorb oil and help revitalize your hair. It helps to add back volume and even helps smooth away pesky fly-aways from the humid air. This one has definitely become a staple in my travel bag and I now keep the travel size in my everyday purse in case I need a pick me up. Great go-to for your hair, and great price! (Available at Target & Amazon)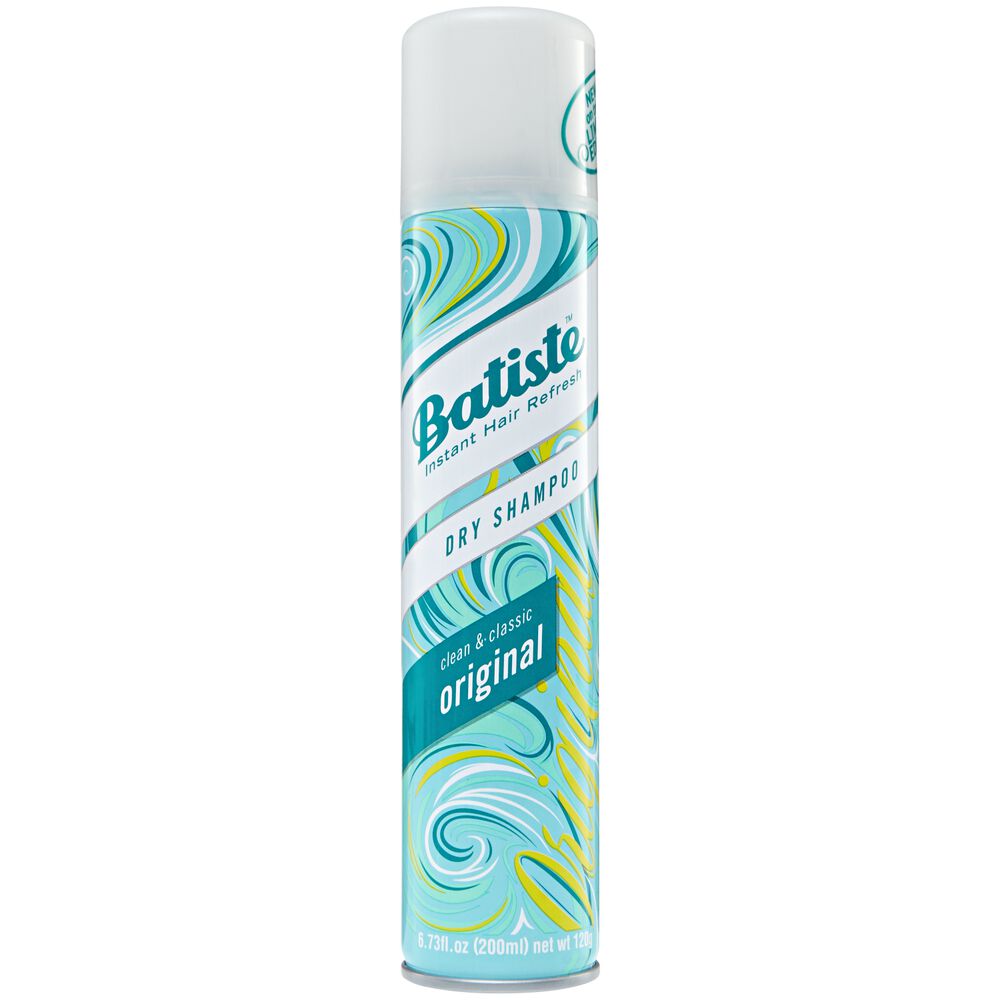 CeCe Jungle Splendor Blouse
By far my favorite top purchase of the season! Full of bright, gorgeous colors. Such a flattering fit and cute ruffle sleeves. The colors allow you to match it with so much, and it can be worn from day to night.
          Stella & Dot Natia Necklace
As a Stella & Dot Stylist I get to sample so many amazing items that are not only gorgeous but versatile, allowing for multiple looks with one piece! The Natia necklace was one I wasn't sure I would wear as I have a few other long gold pendant necklaces, but after receiving it and seeing the incorporation of the soft neutral beads I knew I could wear it with everything! The beaded strand is a mix of white stones with different shade variations giving it a complex but refined look. It's layered with a vintage gold chain that can keep a look very casual, or spice up a dressier blouse or dress. I love that it is three necklaces in one, providing to option to wear each strand individually or together. It's the only pendant necklace you'll need this season (and it's under $90!)
Rebecca Minkoff X Stella & Dot Nakoma Chandeliers
Every Summer wardrobe should include a great pair of statement earrings. I particularly love these because of their bold color and fun detail! Perfect to accompany a cute swimsuit, paired with a basic black maxi dress or to spicy up an everyday tee and some jeans for date night. The woven detail makes them ultra lightweight and the gorgeous beads add such a fun vibe!
Express Neutral Wedges
If you buy one wedge/heel/shoe that isn't a flat- BUY THIS ONE! These are SO comfortable, the PERFECT height and they go with everything -literally. The cork wedge gives them a casual summer look and are great paired with jeans or ankle pants for work. They also look great with dresses and skirts. They are currently on sale for under $50! These will be a staple in my closet all season long, and for many years to come!